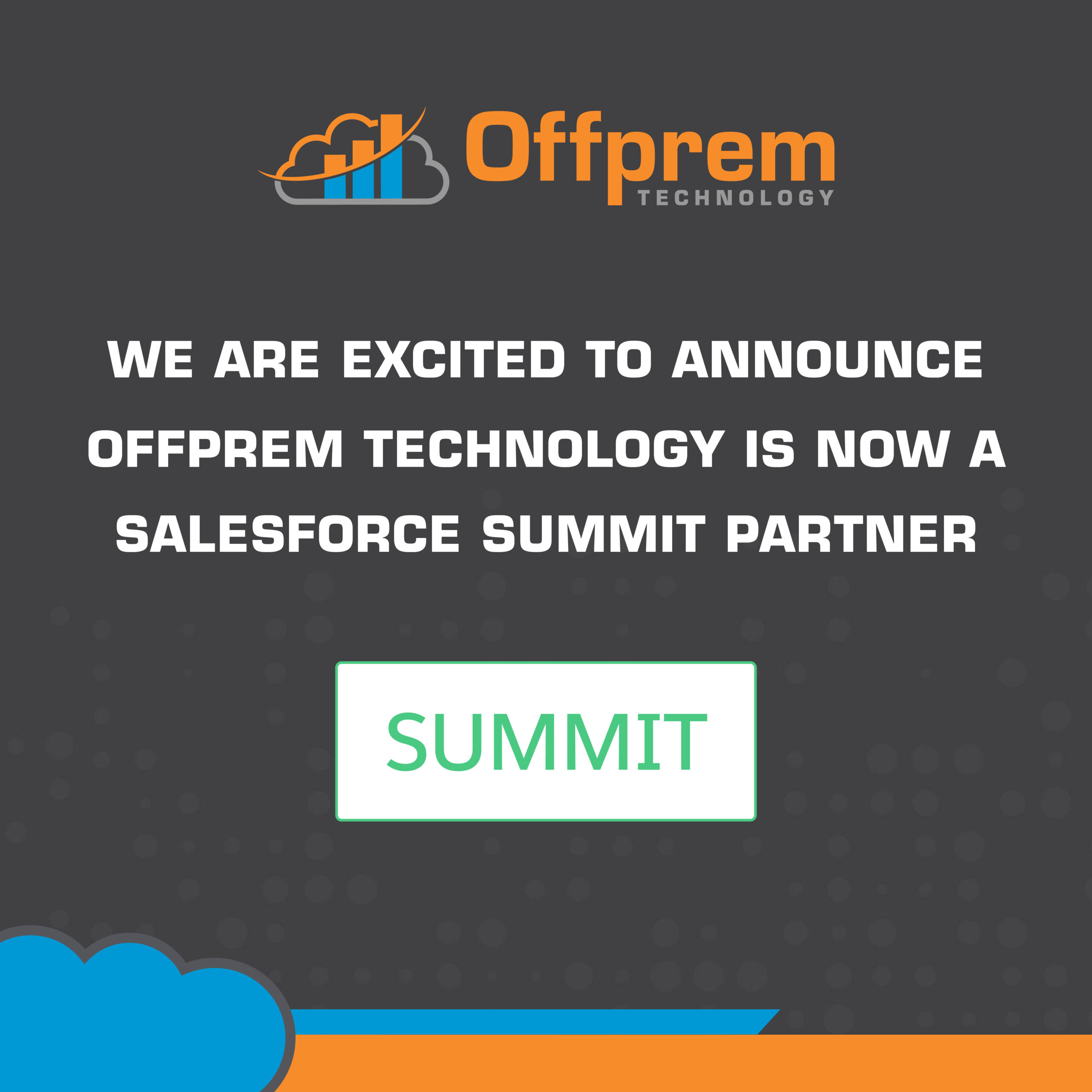 31 Dec

Offprem Technology is Now a Salesforce Summit Partner
We are honored + excited to announce Offprem has recently been made a Summit Partner, which is the Salesforce Consultant Partner Program's highest ranking tier! Of the 7 areas evaluated within the Partner Program, we are proud to highlight 4 areas where we excelled.
This is an outstanding accomplishment and we could not have achieved this without all the hard work of everyone at Offprem!
The Consulting Partner Program ranks + scores partners based on four program pillars and is intended to showcase each firm's technical skills, customer experience, and impact. The four program pillars include Customer Success, Innovation, Growth, and Lead. Each firm is placed into one of four tiers, depending on points earned: Base (0-249), Ridge (250-499), Crest (500-749), Summit (750-1,000). More information on the Partner Program is available on the Partner portal.