07 Feb

Automation Studio vs Journey Builder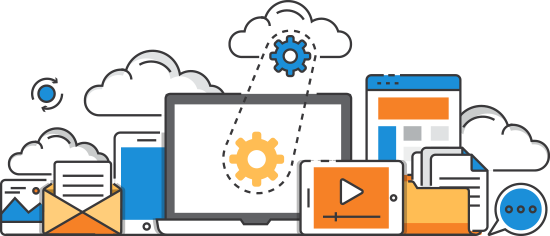 Automation in Marketing Cloud can be accomplished in two different tools: Automation Studio (clever name) and Journey Builder.
So, what are they? And how do they differ? Why have two automation tools at all – isn't that redundant?
What is Automation Studio?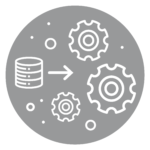 Automation Studio is the original automation tool for Salesforce Marketing Cloud. It allows for a variety of actions to be scheduled, not just sending emails – including import actions, SQL queries, audience filters, file exports, and of course, sending that email.
Automation studio can hold more than one action and runs each column simultaneously before moving to the next column. You can keep it simple – just run an audience filter and then send the newest notice to the fresh list on a Saturday morning – or build a listening automation that fires when a file is dropped to the SFMC-sFTP, then runs 2 queries to update DEs, sends an email, waits 3 hours, sends a second email, and then exports the opens and clicks!
What is Journey Builder?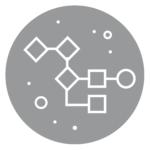 Journey Builder is the premier decision-making campaign sending and lifecycle management program for Marketing Cloud. While Automation Studio executes linearly step-by-step, Journey Builder can tackle changes to data in-flight and respond to actions, behavior, and engagement to receive the best possible message at the best possible time. Journey Builder can tackle SMS and email, in-app messaging, make data-driven decisions, and with Einstein Tools, target the best time and best saturation.
It really is a dynamic automation tool that epitomizes the old maxim of "right message to the right people at the right time." It can be as simple as a single send, an API-pushed transactional receipt, or a multi-week data-driven campaign that attempts to re-engage and offer multiple avenues of contact depending on user preferences and responsiveness!
So, Which Should I Use?
Both tools have a lot of overlap in the email sending department, but other than that simple bit, they are worlds different.
Automation Studio is best suited for repetitive actions that execute the same on a known cadence. An import every morning. Five filters that refresh every 2 hours. A monthly send to expired ticket holders with the audience built by queries. Things like that.
Journey Builder is best for long campaigns that take some finesse or for triggered sends via API or direct integration with Salesforce CRM. A welcome campaign that fires shortly after account creation or a send that automatically resends after 5 days to people who did not click the CTA, or maybe a heavily data-driven inquiry response that sends different creative based on what was picked from a radio-button list!
How Can Offprem Help Me?
Not sure how to start, or exactly what you need to build a great automation or a highly engaging Journey? Well, let Offprem help! Not only will we help design and lay out your Journey or Automation, but we will also teach you every single step using your custom solution as the working example, not some cookie-cutter template, and even better, when it is all said and done, you will have your first Journey or Automation ready to launch!
So, who are you and what do you want to do?
Are you a retailer that needs to send an immediate receipt after a purchase, and then wait a few days and send a request for a review? Journey Builder has you covered!
Non-Profit? How bout an automation that fires right after you drop that new donor list that intakes the files, filters it for a special segmentation, and then emails them a hot new personalized message of thanks? Sounds cool, huh.
And of course, we would be remiss if we forgot you, HCP! You can set up a Journey that waits for the Next Appointment Date to be in 2 days and send a nice 48 hour reminder – both text and email! Journey Builder has you covered.
Sound too good, well, with Offprem we will go ahead and make it real.
Interested in learning more? Reach out to contact@offprem.tech to schedule a call!